Law of Attraction Radio Network




YOUR Manifestation Station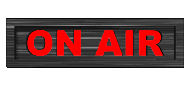 The Secret to Success
and Wealth Creation
using the Law of Attraction
is to recognize how magnificent you are.
Listen to How You Can
Achieve Your Dreams!
​
Alexa: "Play Radio Station -

Law of Attraction Radio Network"
Your Contribution to Law of Attraction Radio Network AND Law of Attraction Magazine
(both free)
is greatly appreciated and will ensure its continued programming.
Salarah Starre is a UK-based advanced law of attraction coach, public speaker, and leading wellness expert. In the show, Salarah will share valuable insights all about the Law of Attraction and how you can use this powerful spiritual law to attract health, wealth, and happiness into your life. We will explore the essential law of attraction principles to create a strong solid foundation for bigger and bolder results of deepening your understanding and tapping into what is divinely yours! You will find yourself creating happy and healthy relationships, true prosperity, and a life you LOVE! Get ready to take the seriousness out of manifesting and finally achieve success that lasts.
​
To hear the current and past episodes, bring the slider downward on the Blubrry Player Below OR visit your favorite listening station - listed to your left -to get the archives.
Click on Icons below to hear show ON DEMAND through your car stereo, mobile apps or while you surf.
There comes a time when experienced manifestors need an impactful refresh to take your Law of Attraction practice more seriously and achieve more consistency so that you are always in the flow. And those new to the concept need a guiding hand to truly LIVE the principles of the Law of Attraction and enjoy the gifts that come with this.
Although my approach is soulful it is also results-orientated.
We will measure our manifesting and become a co-creator with the Universe. Whatever happens, our time together will be safe, explorative, deeply moving, and fun. But above all that... life-changing.
About me
The universe shakes you up to wake you up right? Well, it took a little while for me to clock onto this. I lived so long in victim mode that I truly believed that life was doing this to me. I mean why wouldn't I believe that?
I was born into a household affected by the suffering of alcoholism, enabling, severe mental illness, and abuse. Growing up in this environment led me to develop a distorted view of the world which led to patterns that nearly took my life.
Attracting toxic relationships, living in fear of what might happen next, mirroring the behavior and thoughts of my parents, and then doing what I could to escape the painstaking loop of my reality.
Dark thoughts often engulfed me. After trying many numbing aids, I can confidently say they never quenched the emotional thirst of the pain and emptiness inside of me. In fact, they just drove me further into the dark and created more of the thing I was trying to escape from. I was broken and alone.
And then came the breakdown - or breakthrough - that changed everything. I found myself sitting on the top of the stairs unable to move. Brought to stillness by my body that had been sending me signals I had been ignoring for a while. I was empty and exhausted and after finding myself in a wheelchair one family holiday, I knew I was ready for something, anything to change.
​
I was desperate for a better life. I was desperate to live my life on my terms.
In truth, the Universe had been prodding me for a while. With barely a pint of milk in the fridge, money worries that kept me up at night, an insurance sales job that robbed me of my soul, and volatile relationships, I had to accept that I needed to transform my life.
Which brings me to today…
After all these lemons life had thrown at me, I learned to make lemonade. I've developed tools and mindset strategies that, no matter what, allow me to live each day with presence and purpose. The curve balls have helped me to cultivate a success mindset, become a stronger player in the experience of life, and wiser with it too.
​