Law of Attraction Radio Network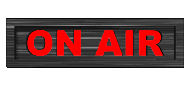 The Secret to Success and Wealth Creation using
the Law of Attraction is to recognize how magnificent you are.
​
Listen to How You Can
Achieve Your Dreams!
​
Listen to Currently Playing Show Here or Go to Your Favorite Radio's Host Show Page.
Alexa: "Play Radio Station -




Law of Attraction Radio Network"
Listen Internationally or transcribe into another Language
Our Radio Stars!
Click on their pictures to be redirected to their Show Page & Archives
Jewels Johnson
Click to Hear My Previous Shows
Constance Arnold
Click To Hear My Previous Shows
Coach Rita Hurry
Click to Hear My Previous Shows
Srini Pillay, M.D.
Click Here to see my Show Page and Listen to my previous Shows. It's all about your brain and Success!