Law of Attraction Radio Network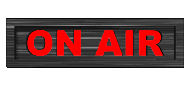 The Secret to Success and Wealth Creation using
the Law of Attraction is to recognize how magnificent you are.
​
Listen to How You Can
Achieve Your Dreams!
​
Listen to Currently Playing Show Here or Go to Your Favorite Radio's Host Show Page.
Alexa: "Play Radio Station -




Law of Attraction Radio Network"
The Wizard's Way of Manifesting
The Wizard's Way of Manifesting demystifies the apparent magic of the Law of Attraction through scientific inquiry. The science behind the secret shows you how to manifest more of what you want, reliably and consistently. Join Mark as he speaks with the experts to simplify the complex science at work driving the Law of Attraction in a way that will provide you with simple tips and tools that you can begin to practically apply in your life right now. You can't win if you don't know the rules of the game. The Wizard's Way reveals the rules and strategies that will guide you to winning with the Law of Attraction. Your life is your living LOA lab. Learn to experiment with your awesome creative power with Mark and his guests as your guides walking with you on your journey to unleashing your best future.
Alexa: "Play The Wizards Way of Manifesting"



"