Law of Attraction Radio Network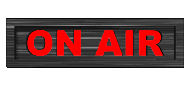 The Secret to Success and Wealth Creation using
the Law of Attraction is to recognize how magnificent you are.
​
Listen to How You Can
Achieve Your Dreams!
​
Listen to Currently Playing Show Here or Go to Your Favorite Radio's Host Show Page.
Alexa: "Play Radio Station -


Law of Attraction Radio Network"


Listen Internationally or transcribe into another Language
Tell Maggie Wilde that YOU are a FAN!
Dare To Shine with The Potentialist,
Maggie Wilde
When you're in need of connection and inspiration, join The Potentialist - Maggie Wilde who will dare you to find the rewire switch to reignite your inner shine. No matter what day to day challenges you experience, The Potentialist always has a brain training recipe or tip to help you reconnect to your authentic self, overcome unhelpful habits, reprogram the inner critic and rewire your mind to attract what you want. She reminds you often that "you are loved, loving and lovable, it's time to shine, the world will adjust!"
The Potentialist will share her unique brain training strategies and inspired wisdom to help you overcome emotional, mental and spiritual blocks, lift your spirit and boost your self-esteem.
She will also introduce you to one of her noted natural therapy and wellness authors. Maggie is a Publisher exclusively to the Wellness industry and her authors are Clinicians, Doctors, Psychologists, Hypnotherapists, Coaches, Counselors and Natural Therapy Practitioners… they each have their own message of hope and will provide tips to help you overcome the everyday challenges of life love, health and the universe.
Click on Icons below to hear show ON DEMAND through your car stereo, mobile apps or while you surf.
​
To hear the current and past episodes, bring the slider downward on the Blubrry Player Below OR visit your favorite listening station - listed to your left -to get the archives.
Purchase Book (click on Image)
The Potentialist - Maggie Wilde is a 10-time award winning Author and Publisher to the Wellness Industry. She is a Clinical Therapist and Brain Training Specialist and the founder of the Mind Potential Academy and Mind Potential Publishing. Maggie developed a unique brain training model at the age of 39 in order to recover from a major stroke and critical kidney failure. In the 13 plus years since, her model is widely referred to as the 'Place where Hypnosis meets Neuroplasticity.' The brain training model realigns, rewires and repairs the mental, emotional, spiritual and physical bodies.
In the years since her recovery, Maggie has ignited hope in a global audience. She is referred to as 'the therapists' therapist' and her clients have included movie industry greats, leading healthcare practitioners, athletes, moms and dads. Maggie is passionate about removing subconscious blocks that have held us back.
MAGGIE WILDE MEDIA APPEARANCES
Maggie and her client and author success stories are regularly featured in local, national and international press including: Ch. 7 Sunrise and The Daily Edition. Ch. 9's A Current Affair, CW6 San Diego Living, Good Morning New Mexico, Conscious Living TV. She has featured in: The Sydney Morning Herald, Woman's Day, Good Health Magazine, Woman's Health & Fitness, the London Daily Mail and many more.
AWARD WINNING AUTHOR
Her books and programs have been awarded 10 Gold & Silver Awards internationally for Psychology and Mental Health, Women's Health & Fitness, Innovation to the Diet & Weight Loss Industry and Best Use of Digital Media.
Maggie's latest book UNLEASHED – How to Rewire Your Mind and Empower Yourself to Reach Your Potential – FAST is out now.
"It's time to shine, the world will adjust." The Potentialist – Maggie Wilde