Law of Attraction Radio Network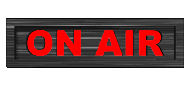 The Secret to Success and Wealth Creation using
the Law of Attraction is to recognize how magnificent you are.
​
Listen to How You Can
Achieve Your Dreams!
​
Listen to Currently Playing Show Here or Go to Your Favorite Radio's Host Show Page.
Alexa: "Play Radio Station -




Law of Attraction Radio Network"
Listen Internationally or transcribe into another Language
Due to Dr. Mosely extremely busy schedule, he is not aways available for a live show... Please go to his
Show Page
and sign up for updates. He will send you an email prior to the live show and how to participate.



Dr. Mosley is a professional hypnotherapist, and a PROFOUND Spiritual Intuitive that communicates with the highest energy. He will help you discover your life purpose or answer any question about your journey in life.
Every Thursday at
5:00 PM PST
6:00 PM Mountain
7:00 PM Central
8:00 PM Eastern
Call in: 712-770-4160
Access # 533677
If you can't join us, you can

Julie Ryan is a medical intuitive and highly sensitive psychic that can:
scan your body for health issues, scan and communicate with your pets (even horses)
Assist those ready to transition turning fear into bliss and Communicate with your loved ones who have passed.