Law of Attraction Radio Network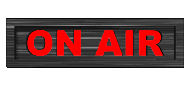 The Secret to Success and Wealth Creation using
the Law of Attraction is to recognize how magnificent you are.
​
Listen to How You Can
Achieve Your Dreams!
​
Listen to Currently Playing Show Here or Go to Your Favorite Radio's Host Show Page.
Alexa: "Play Radio Station -




Law of Attraction Radio Network"
Listen Internationally or transcribe into another Language
Tell Gary That
YOU ARE a FAN!
Joshua is a group of nonphysical teachers channeled by Gary Temple Bodley. Their practical teachings provide a greater understanding of the mechanism of physical reality, the Law of Attraction and how to leverage universal forces to enhance our lives. Joshua's first book, "A Perception of Reality," explains the nature of reality using plain English in an easy to understand format.
​
One-on-One Students bring their questions to this weekly show where Joshua, channeled live by Gary, offers guidance on how to practice this new expansive approach to the Law of Attraction.
​
Listen Every Sunday in various venues right here on Law of Attraction Radio Network!
Alexa: "Play Joshua Live Podcast on Tune-In"
"
On November 15th, 2013 Joshua asked Gary to get up and "Write, write, write" and so he did. For about an hour each morning Gary translated the thoughts Joshua sent and in eight weeks Joshua's first book, "A Perception of Reality" was completed. The day after the last words were typed, Joshua started a new book titled "Health, Wealth & Love" and that book was also completed in exactly eight weeks and was nearly the same length. About a year later Joshua completed their third book, "A Radical Change in Your Approach to Life." Then, a year and a half after that, The Joshua Diet and its two associated playbooks were completed.
​
His six books explain the nature of the universe and how the Law of Attraction and other universal laws affect and shape our realities every day. We are all worthy and each of us is truly unique and there is evidence that proves this fact to be true. These books will help you discover that evidence for yourself, and help you learn to approach your life in a way that feels good and makes sense.
Joshua tells us there is a way to approach life that works with these laws, yet most of us spend our time in resistance to the conditions surrounding our lives. Their focus and intent with their messages is to bring clarity and ease to those wishing to learn more about the mechanism of physical reality. We've come so far, yet there is so much more to learn. These books are a fantastic place to start.
This is the expansion of the Law of Attraction.